Time Tracking Billing Software Mac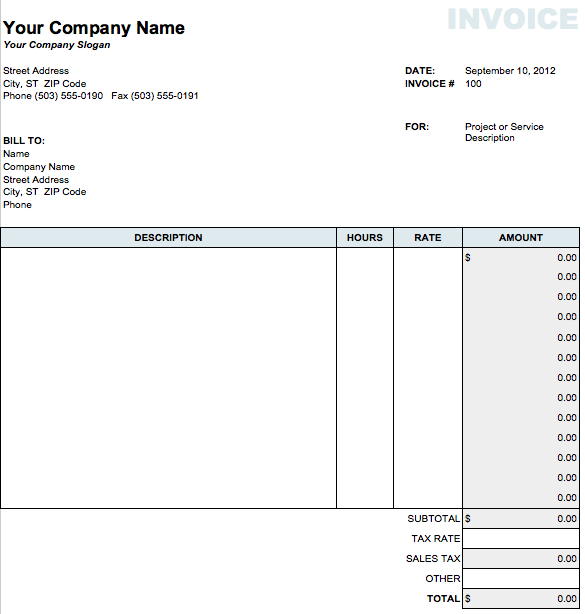 OVERVIEW
Price

$6/user/month

$6/user/month

$7.20/user/month

$7/user/month

$7/user/month

$9.99/user/month

$6/user/month

$9.99/user/month

$150/licence/year

$60/licence (lifetime)

Free trial

7 days

7 days

No

14 days

14 days

14 days

30 days

7 days

Yes

30 days

Ease of use

Very easy

Difficult

Very easy

Easy

Easy

Very easy

Very easy

Very easy

Very difficult

Easy

TRACKING METHODS
Unlimited (tracker working 24/7)
Fixed (defined working hours)
Automatic (when computer is connected to a specified network)
Manual (start/stop)
Project based (track time only on projects)
GENERAL MONITORING FEATURES
Stealth mode
App and website usage
Real-time monitoring
Offline time tracking
Attendance
Activity levels
Keylogger
Geolocation
Remote desktop control
Website/activity blocking
SCREENSHOTS AND RECORDING
Screenshots
Screenshots on demand
Screen recording
PRODUCTIVITY FEATURES
Productivity trends
Websites and apps labeling
Category labeling
Productivity alerts
ADVANCED SECURITY FEATURES
User behavior analytics
Data loss prevention
Advanced file and web monitoring
REPORTING
Productivity reports
Team reports
Timelines
Email reports
Access management
PLATFORMS
Web
Mac desktop app
Windows desktop app
Linux desktop app
Mobile app

iOS, Android

iOS, Android

iOS, Android

iOS, Android

iOS, Android

Android

Browser extension

Chrome

Chrome

Chrome

Other

Citrix, VMware

Chrome OS

OTHER
Support

Phone, email, online

Phone, email, online

Phone, email, online

Email, online

Phone, email, online, in-person

Online

Phone, email, online

Email, online, Viber, Whatsapp

Phone, email, online, support ticket

Phone, email, online

Knowledge base
Video tutorials
Integrations

comming soon

API
Deployment

cloud, on-premise

cloud, on-premise, AWS, Azure

cloud

cloud

cloud

cloud

cloud

on-premise

cloud, on-premise

on-premise
OVERVIEW
Price (per month)
Available upon request
From $2 per user
Available upon request
From $6.40 per user + $16
Free for up to 75 users
From $2.50 per user
Basic plan: $30 for 5 users + $5 per additional user
From $1.50 per employee
From $4 per user + $8
From $2.20 per user
Free trial
30 days
14 days
Yes
14 days
14 days
14 days
30 days
Ease of use
Difficult
Easy
Difficult
Very easy
Easy
Easy
Difficult
Very easy
Easy
Easy
FEATURES
Timecard management
Scheduling
Shift Trading
Timesheets
Break time management
Real-time tracking
PTO Management
Payroll
Invoicing
Client billing
GPS tracking
Clock out reminders
Alerts
Manual time
PUNCH-IN METHODS
Web app
Mobile app
Time clock device
Time clock kiosk
Facial recognition
Fingerprint scanning
Geofencing
Group punch-in
REPORTING
Visual reports
Email reports
Time rounding
MANAGEMENT
Permissions
Manager approvals
Add time for others
Integrations
PLATFORMS
Web
Android app
iOS app
Mac desktop app
Windows desktop app
Linux desktop app
OTHER
Support

Phone and online

Phone and online

Phone, chat and online

Phone and chat

Email and online

Chat and phone

Phone, email, chat and online

Phone and online

Phone, email, chat and online

Phone and online

Knowledge base
Video tutorials
Community forum
API
Mac Time Tracking Software
OVERVIEW
Price (per month)

$6 per user

$5.83 per user

$9 per user

$9.99 per user

$10.80 per user

$5.25 per user

$99 for 5 users

$7 per user

$19 for 10 projects

$5 per user

Free trial

7 days

14 days

30 days

14 days

30 days

Yes

14 days

14 days

30 days

30 days

Ease of use

Very easy

Difficult

Difficult

Very easy

Easy

Very easy

Easy

Difficult

Very easy

Difficult

TIME TRACKING METHODS
Manual
Start/stop buttons
Automatic time mapping
IN-DEPTH TASK AND PROJECT ANALYSIS
Screenshots
App and website usage
Activity levels

coming soon

Real-time tracking
TASK AND PROJECT MANAGEMENT
Project adding
Project templates
Project status
Task assignment
Task priorities
Budgeting

coming soon

Mark billable/non-billable hours
Payroll calculation
Invoicing
ALERTS
Idle time reminders
Deadline alerts

coming soon

Budget alerts

coming soon

REPORTING
Client login
Productivity analysis
Email reports

coming soon

PLATFORMS
Web
Mac desktop app
Windows desktop app
Linux desktop app

coming soon

iOS app

Beta

Android app
Browser extension

Chrome

Chrome, Firefox

Chrome

Chrome

Chrome, Firefox

Chrome

Chrome, Firefox, Opera, Edge

OTHER
Support

Phone and online

Email and online

Email and online

Online

Online, email and phone

Email, online and support ticket

Email and chat

Email and chat

Email

Chat

Knowledge base
Video tutorials
Integrations

coming soon

API
On-premise hosting
Fax broadcasting software for mac. Oct 09, 2019  This software gives you the means to track your sales or services rendered, who was billed, the fees or charges applied, and when payment was received (or when it was supposed to be received.
Time And Billing Software Free
Jun 22, 2020  Fanurio is a time tracking and billing software application, highly appreciated for its intuitive interface, flexible timer and ability to produce detailed invoices. Try it free Learn more Use it solo or with a team Whether you're working alone or with a team, you can rely on Fanurio to track time, manage projects and be paid for your work.
One thing we all need, whether working for a company, managing a project, or freelancing, is a way to track the time we have spent on a project for billing and budgeting purposes. While a plethora of good programs for tracking time exists for PC users, Mac users have a more difficult time.